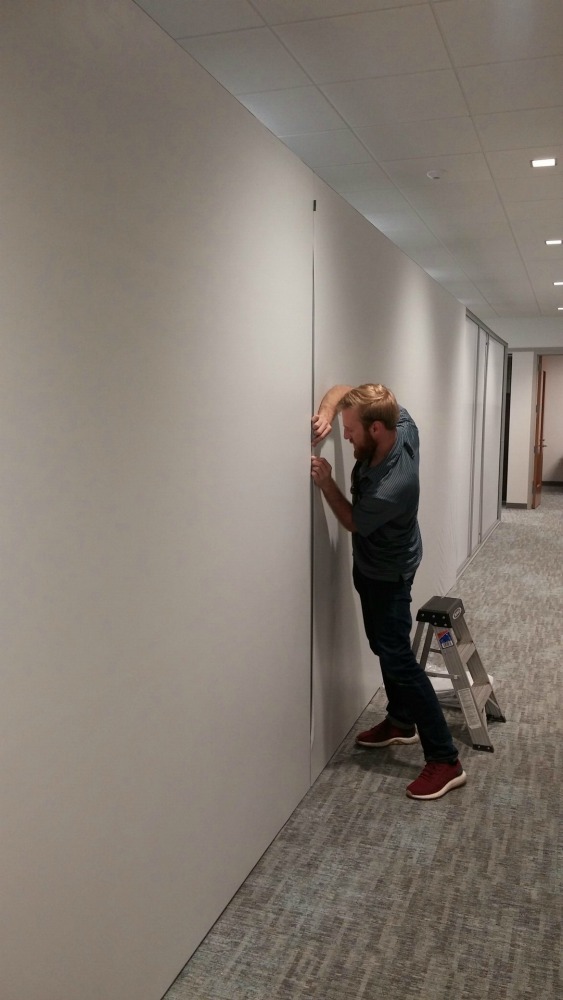 Project Spotlight: Sherman College
Sherman College of Chiropractic is a private college founded in 1973, offering the doctor of chiropractic degree, which was named after Lyle Sherman. The college is home to approximately 450 students representing 42 states and 13 countries and has more than 3,000 alumni around the world.
For this project, we used a subtle gray fabric graphic print to match the existing walls and hallways throughout the floor. By fitting the silicone edge fabric graphics into the extrusion on the aluminum frames, the shell of the rooms quickly turned into divided work spaces for the students and faculty. In addition to providing more privacy in the common area, the true benefit of using fabric graphics is that it can all move to a new section of the college, break down is quick and storage is easy, plus you can simply swap out the fabrics of the walls if you wanted to have a different color, logo, or photo stretched across the rooms.
For more information about Sherman College, check out their website at http://sherman.edu/
Project Details:
Profile 50 Matrix Frame aluminum extrusion system with silicone edge fabric graphics (SEG) printed by dye sublimation on their exclusive Decotex fabric. XP Retail worked with Sherman College's contractor to build frames that could fit around their furniture, in order to maintain the existing floor plan. Installation and graphic change outs by XP Retail.